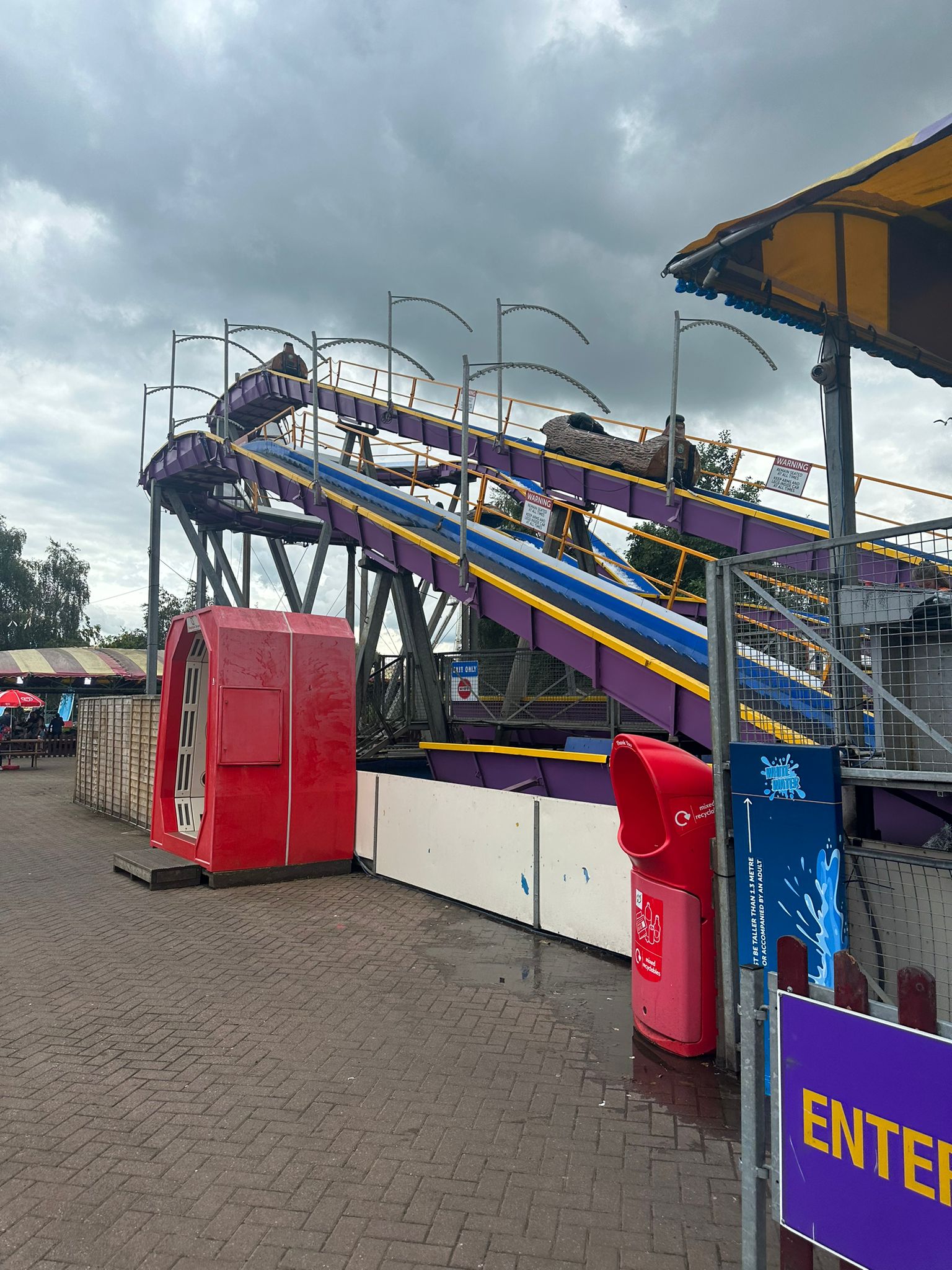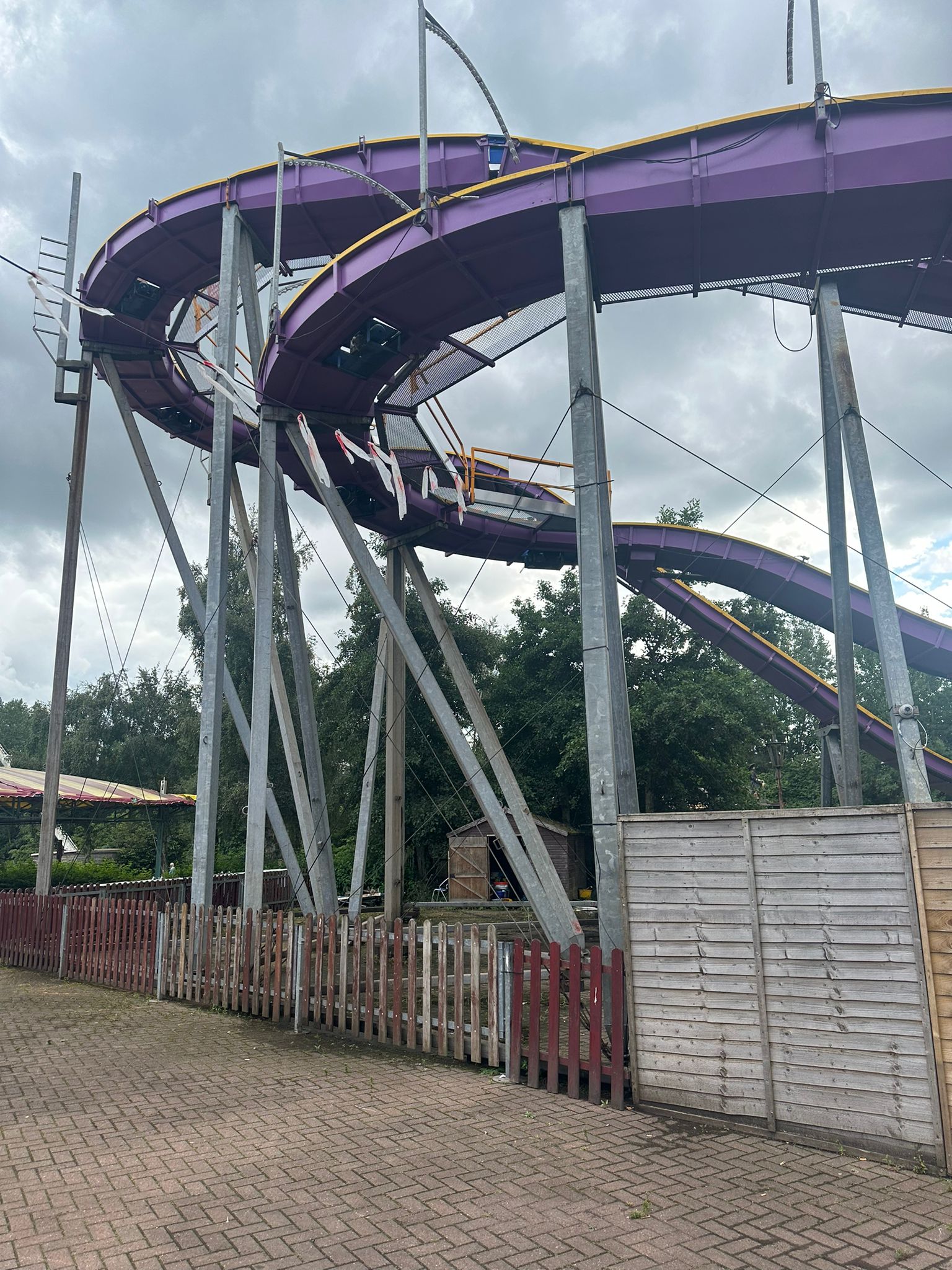 1995 Reverchon flume ride. Great condition, located in the UK. Please call for price!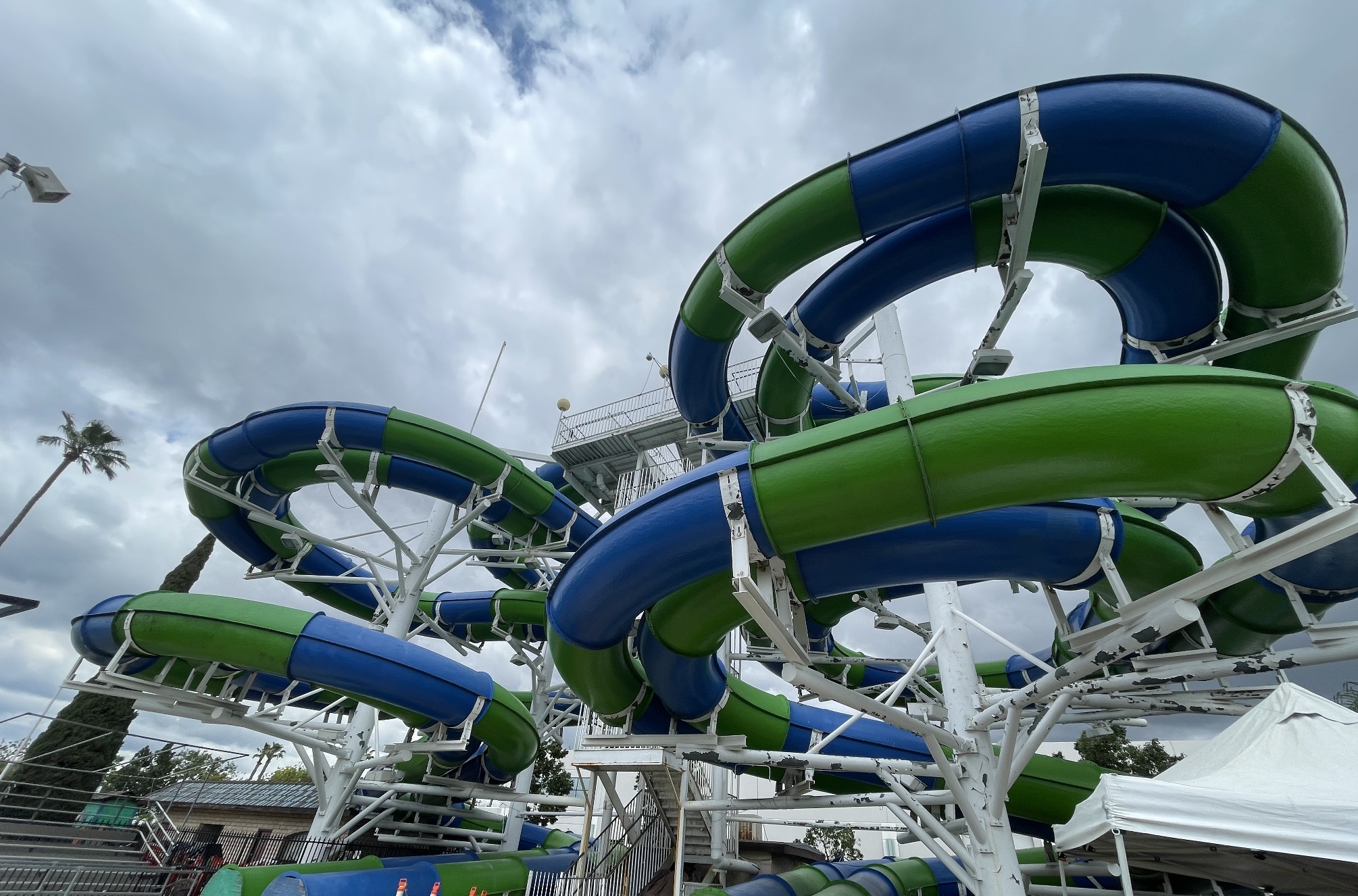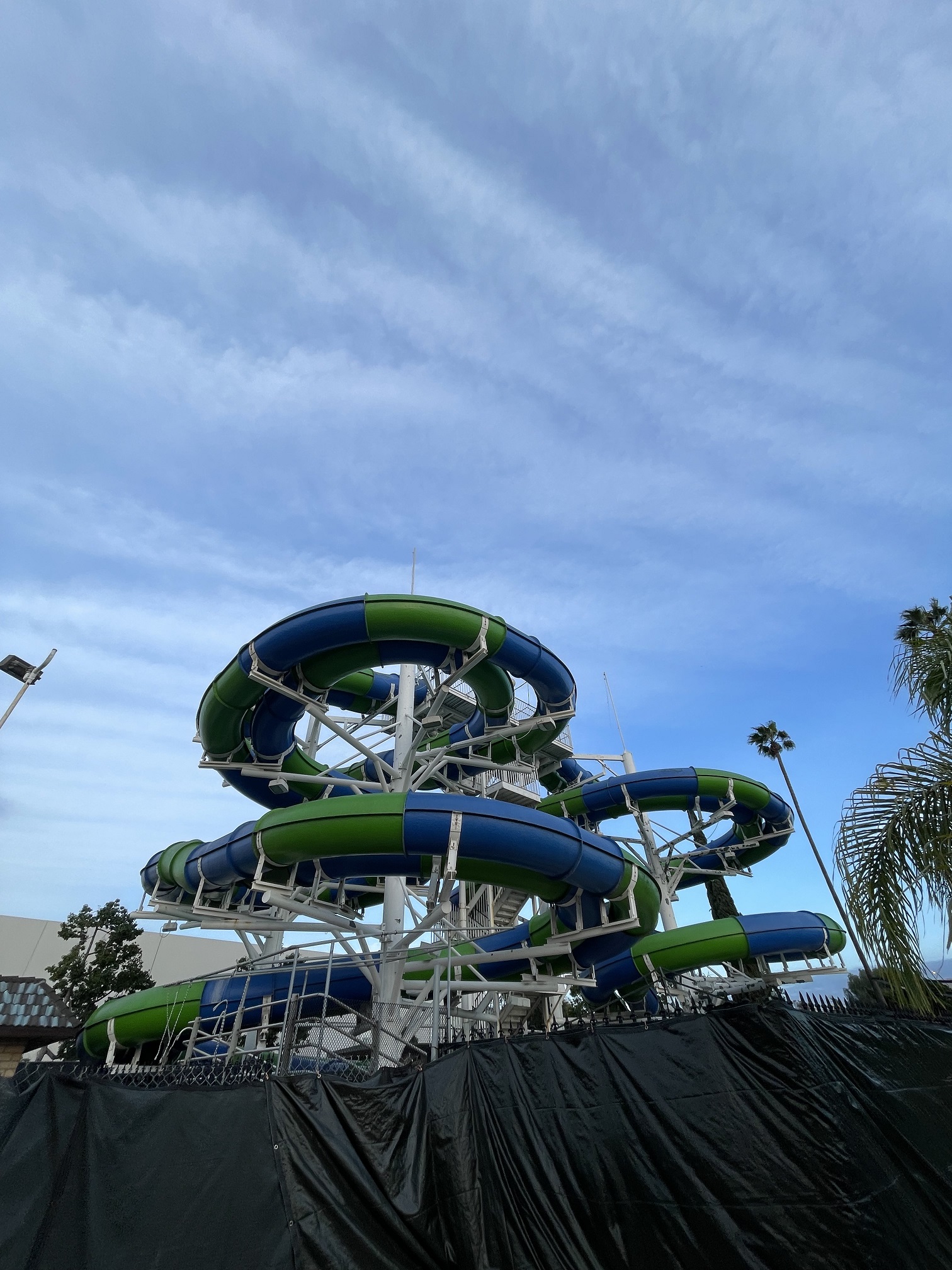 This attraction is composed of (4) water slides with a diameter of 48″. The slides are made of fiberglass tubes with the top half section being approximately
The asking price for this attraction is at $150,000.
1/4″ thick and the bottom half being approximately 3/8″.
The attraction is being sold with the support steel structure. This does not include the starting platform and stairs because these parts are unusable.
The steel support structure can be set up to support two sets of flumes or one set of four flumes.
(2) 50 horsepower pumps and motor starters are being sold with the attraction. These pumps and motors have not been turned on in 8 years.
There is no manufacturer's guarantee on the fiberglass or steel that compose this attraction.
The attraction is being sold in the condition that it currently is.
The buyer is responsible for removing components for the attraction.