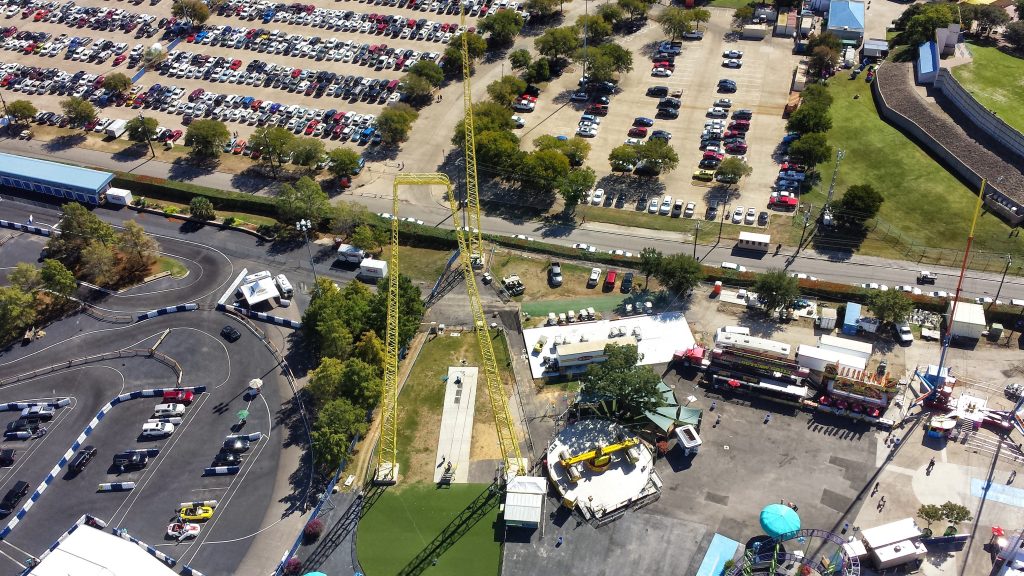 Unit has operated continually at Fair Park Dallas during State Fair of Texas.
Is inspected annually by top rated third party inspectors and operated by highly respected Senior Site Controller.
Included with sale:
● 180 Foot A-Arch with sign bracket
● 180 Foot Launch Tower
● Original Assembly drawings
● Foundation Designs with Calculations
● 208 / 220 Single Phase 10 HP Power Unit with Drum
● Rolling Boarding Cart
● Eight New Flight Suits
This is a really great opportunity for a small park or FEC looking for a large spectacular ride. Complete package to get started!
Price: $175,000 FOB Dallas